Swarovski Z8 Illuminated Rifle Scope 68405, Z8I 2.3-18x56 P L, 4W-I
MPN:

68405

UPC:

708026684050
Description
Z8i 2.3-18x56 P L

The illuminated Z8i 2.3-18x56 P L stands out for its high light transmission, especially when hide hunting at twilight. The magnification of up to 18x provides the details required for precise long-range shooting.
ALL YOU NEED FOR HIDE HUNTING AND MORE

Only a high-luminosity rifle scope like the Z8i 2.3-18x56 P can deliver the crucial details even in poor light conditions and at twilight. This rifle scope therefore has excellent optics that delivers razor-sharp images even in challenging situations. The high magnification and detail accuracy also deliver impressive precision over long distances.
Specifications:
Magnification: 2.3-18x
Obj lens diameter: 18.4 - 56 mm
Eye relief: 95 mm
Field of View: 55.8 - 6.9 ft @ 100 yds
Field of view: 10.6 - 1.3 degrees
Apparent field of view: 24 degrees
Dioptric compensation: -3/+2
Twilight factor (ISO 14132-1): 6.5 - 31.8
Max elevation: 64.8 - 36 in/100 yds
Length: 14.3 in
Weight: 25.6 oz
Central tube diameter: 30 mm
Illumination Unit:
Brightness levels: Twilight 0-32 / Day 33-64
Operation time: Twilight 1400 hrs / Day 180 hrs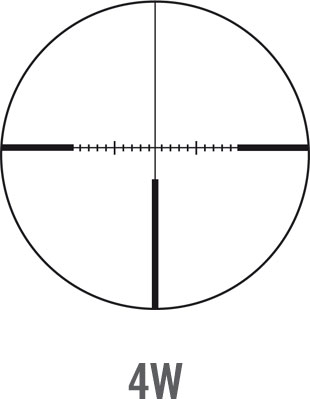 Special Deals
New Products - In Stock Now!

Note: Able's reserves the right to modify or change product information, quantity and pricing at any time without notice.
Many of our pictures are stock photos provided by the manufacturer, so please verify this picture accurately reflects the product described.
Images, descriptions, etc. do not necessarily represent the product in its entirety and are shown for examples only.
Not all items listed online are in stock in our Huntsville, TX retail store. Please call to verify availability.
**Free Ground shipping only within 48 contiguous states. May be subject to availability or other restrictions.