Swarovski Z6 Rifle Scope 59311, Z6 2-12X50 - Plex
MPN:

59311

UPC:

708026593116
Description
The innovative 6x zoom from Swarovski Optik offers a unique range of magnification and field of view. This gives rise to greater flexibility when stalking without compromising either image quality or design. The increased eye relief also ensures a higher level of safety. All models also available with SR (Swarovski Optik Rail).
50% MORE FIELD OF VIEW RANGE.*
Identify and hit the target faster and with greater success.
50% GREATER MAGNIFICATION RANGE - MORE FLEXIBILITY.*
Ready at any time for an accurate shot - regardless of wether close or far away.
19% - 50% GREATER EYE RELIEF - MORE SAFETY.*
No fear of recoil results in greater marksmanship due to complete concentration on the shot.
* Percentages relate to an instrument with 4x zomm and 80 mm (3.15 inch) exit pupil distance.
The illuminated Z6i-models
Reticle: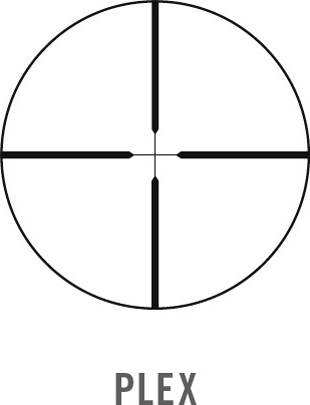 Special Deals
New Products - In Stock Now!

Note: Able's reserves the right to modify or change product information, quantity and pricing at any time without notice.
Many of our pictures are stock photos provided by the manufacturer, so please verify this picture accurately reflects the product described.
Images, descriptions, etc. do not necessarily represent the product in its entirety and are shown for examples only.
Not all items listed online are in stock in our Huntsville, TX retail store. Please call to verify availability.
**Free Ground shipping only within 48 contiguous states. May be subject to availability or other restrictions.