The Classic Series provides all the standard fire and security features you expect in a fine gunsafe, plus a few more you don't. The versatile DPX Storage System includes Quick Access barrel rack on the door and the convertible Duo-Plus interior offers organization options for guns and valuables, and heavy duty MAX Locking Bolts ensure that those precious contents remain yours. The beautiful finish of the exterior, subtle graphics and highly-polished chrome trim pieces make a Classic safe look great in any room in your home.
SPECIFICATIONS:
Model: Classic 24
Dimensions: 60" x 30" x 22"
Cubic Feet: 24
Weight: 530 lbs.
Locking Bolts: 9
Gun Capacity: 9/18 + 7 DPX
Features: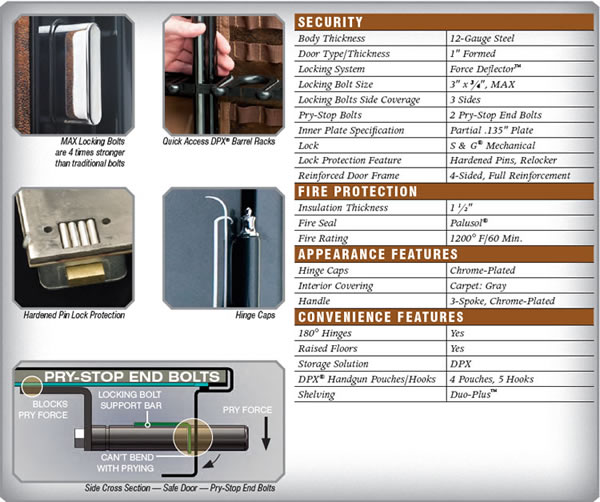 Available Finishes: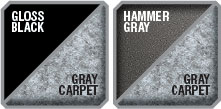 Safe Lock Options:

S&G Group II Dial Lock
S&G Electronic
More information on available Safe Lock Options. Lock will match hardware color choice.
Available Options:
Safe Color:
Safe Lock:
Safe Trim/Hardware: